Fascinating the visitors to your websites is an important part of digital marketing. A well-designed form taking information about visitors and interest in your services can bring a lot of revenue to your business.
If you are worrying or not knowing about HTML or CSS to build a lead form – don't you worry! This blog will help you to create simple but attractive forms without writing a single line of code. Let's introduce you to FormAssembly.
What Is FormAssembly For Salesforce?
It's a paid enterprise cloud form creation and data collection form which creates rich and engaging forms with form builders.
Why FormAssembly?
Easy to use and easy to integrate with salesforce.
Capturing more data like notes and attachments.
Point and click.
No code.
Easy to customize your form.
Accept payments via stripe or pay pal.
Steps To Capturing Lead:
1)Build:
i) Login to the FormAssembly (You can use 14 days free trial).
ii) Click the build option from the left pane and click the blank form if you want to create a form from scratch.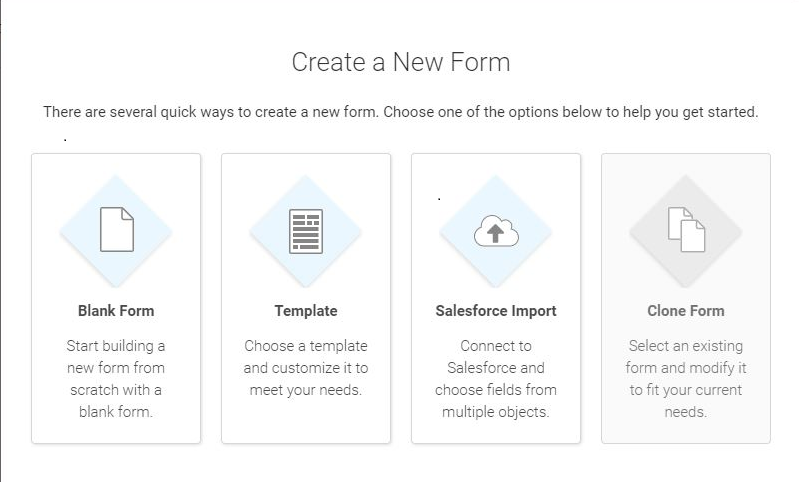 iii)Then drag and drop the columns from the "Add Content " option you need for the form.

iv) After the customization, your form will look like this below.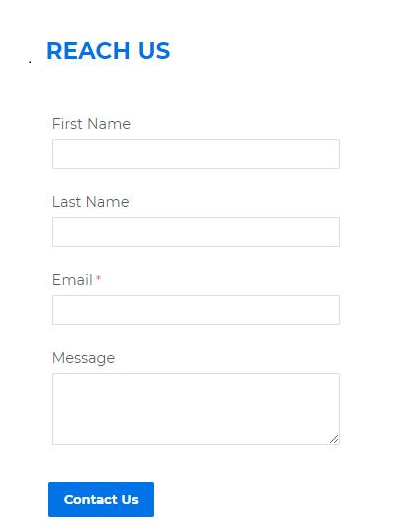 2)Connect:
After building the form you have to connect it with salesforce. Click the connector option from the left pane. select the salesforce option to connect the form with salesforce and define which fields we have to map.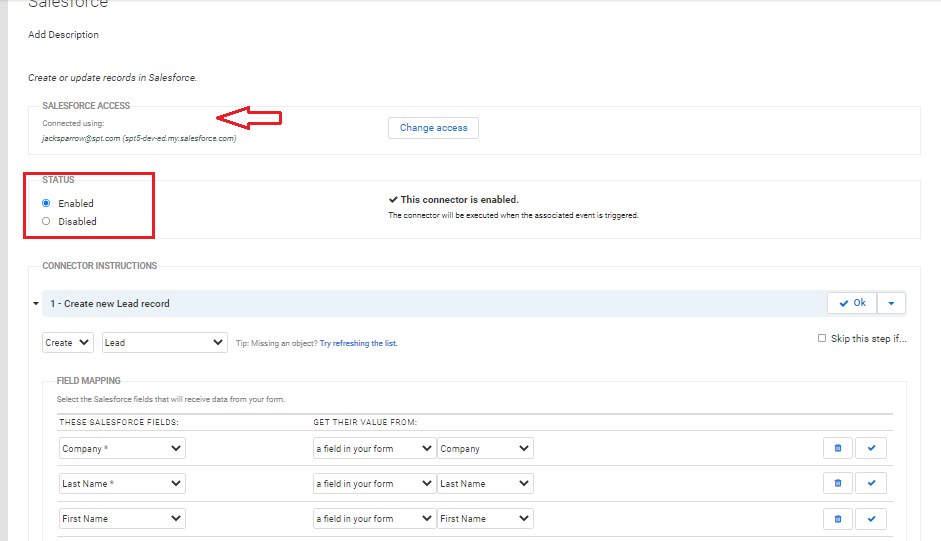 3)Publish:
Click the "Publishing" option. Then download the HTML code and paste it into your website wherever you want.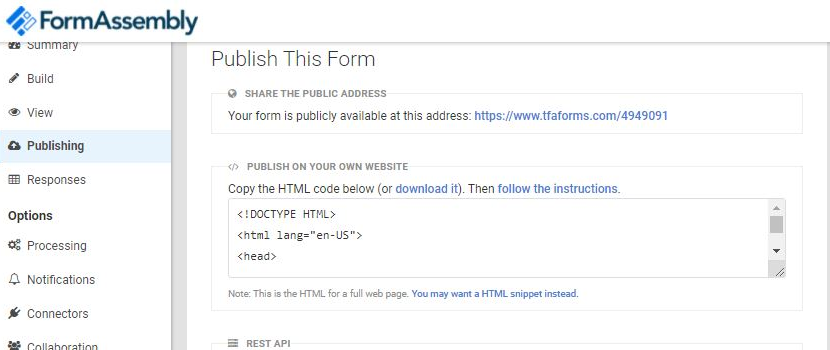 Finally, your form is ready to use. Just fill the form and click the submit button. Voila – your lead will appear in your salesforce org.