Introduction
As salesforce admins, you might have used various process automation tools such as workflows, process builders, and flows. There are often questions around what automation tools to use when we come across some requirements.
Salesforce might end all these debates as they standardize everything to flow. They will also help us – 'Migrate to Flow'. This is a tool released in Spring '22 which will help us move across our existing workflows & process builders to Flow.
Steps to migrate to Flow?
1) Using the Migrate to flow (Beta) option you can automatically Migrate your Workflow Rules to Flows. As an aside, be aware that Salesforce plans to retire the workflow rules, and they recommend us to build any new requirements using flows. Anyway, you can migrate the existing workflow rules that contain the following items using the migrate to flow tool:
i) Field updates
ii) Email alerts
iii) Outbound messages
iv) Time-dependent workflow actions
          v) Rule criteria formula that's set to true(unless evaluation criteria are also set to create, and any time it's edited to subsequently meet criteria)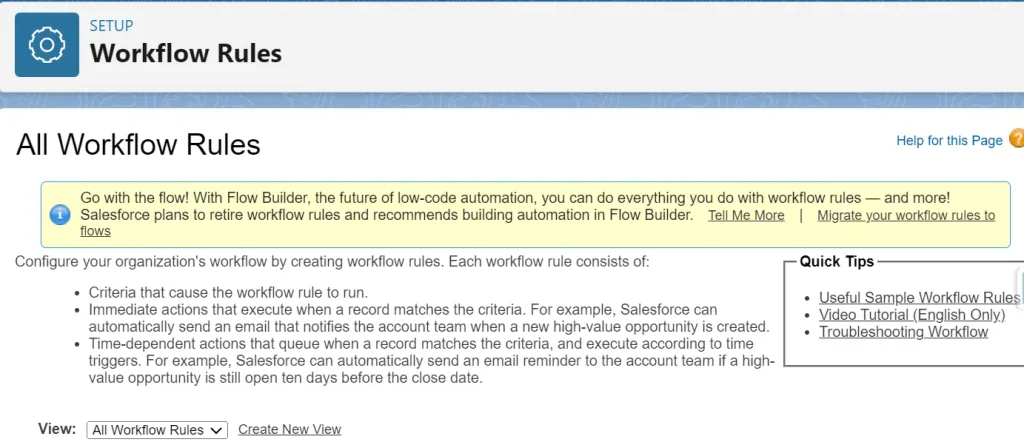 2) To test this, click Setup→ Migrate To Flow (Beta). The Migrate To Flow tool shows you all the workflows available in your org.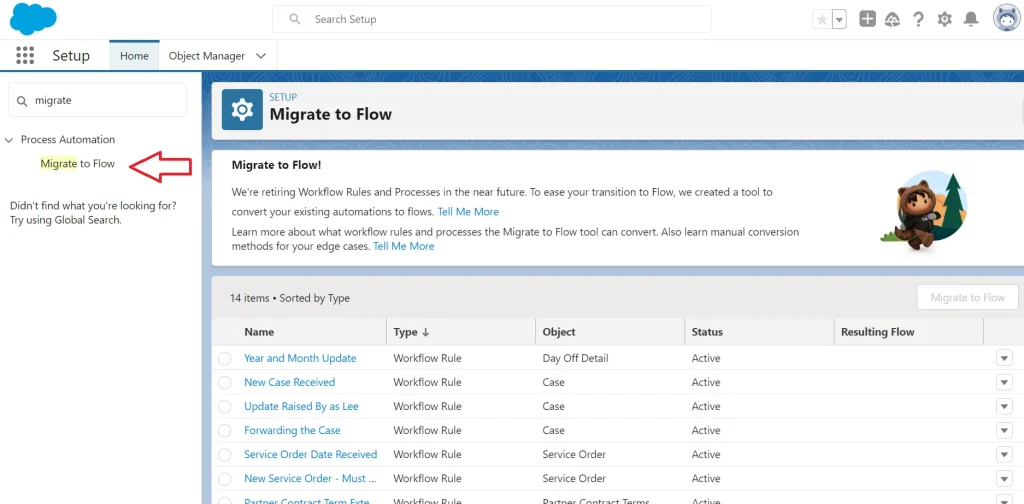 3) Select a workflow and click on migrate to flow button. It just one click and your workflow converted into a new flow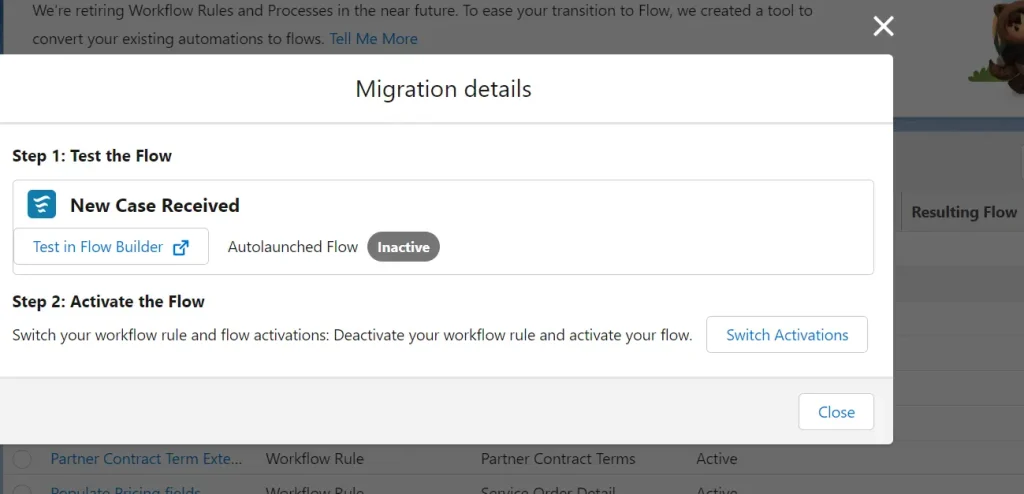 4) Now click on the Switch Activation button. Voila! Your workflow rule will be deactivated, and your flow will be activated.
Watch outs
As we know, flows are now flawless, and we hit Apex CPU Limits when a lot of flows are running at the same time. As a refresher, please look at the link below for limits on flows.
https://help.salesforce.com/s/articleView?id=sf.flow_considerations_limit.htm&type=5
Next Steps
As a salesforce administrator, you should spend time analyzing the existing automation you have and then plan to move across as a single flow per object. Create a plan for migration and start small with an object which is less risky and doesn't impact the business operations massively.